We made our way from Zihuatanejo to San Pedro, it was a 36 hour trip. Once we arrived in San Pedro we quickly realized it was not the place for us. After staying one night in San Pedro we made an early departure to Caye Caulker. The second my foot hit the dock I knew I was where I should be. Kyle and I got settled at Tina's Hostel, and then I made my way out for a walk. I got quite a bit of attention from the guys in town, and it was actually quite refreshing knowing what they were saying opposed to being in Mexico and having no clue. While I was on my walk I made friends with a local who pointed out some great spots for good eats and just good fun. He suggested I go to the Lazy Lizard for the sunset. Kyle and I proceeded to do so.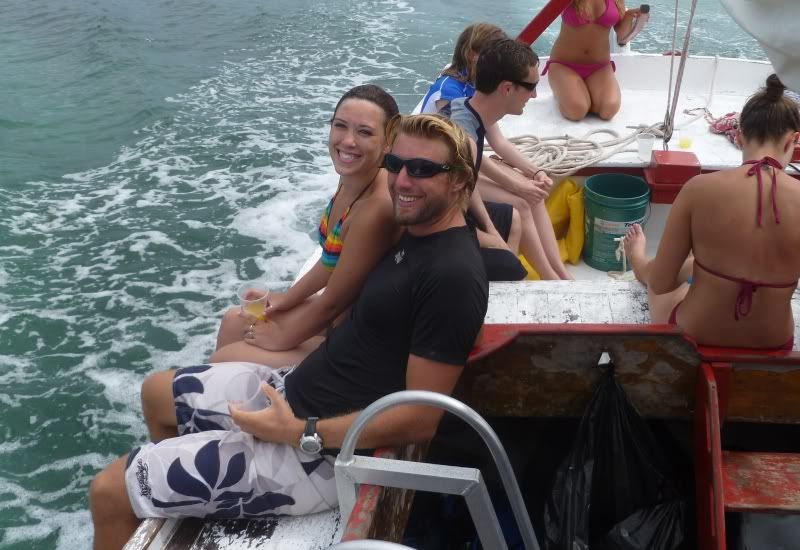 Once we got the Lazy Lizard we decided to go our separate ways, as it is easier to meet people that way. I was quickly noticed by an Aussie guy who brought me over to his group of friend he had made. We chatted for a while, made some other friends and headed back to the hostel for a few more drinks. It was a really amazing night. I became very close with one of the guys I met the night before, Erik, and we decided to do a tour together. We took the full day tour with Raggamuffin Tours. The full day tour included sailing to three different locations to go snorkeling then Rum Punch on the way back! While we were snorkeling we saw stingrays, moray eels, sharks, colourful fish, sea cucumbers and I saved the best for last… Manatees! Sailing on the way back drinking our Rum Punch we met a group of guys who went to school together years ago. They were a real hoot. We also spent some time with them later that night at the Lazy Lizard.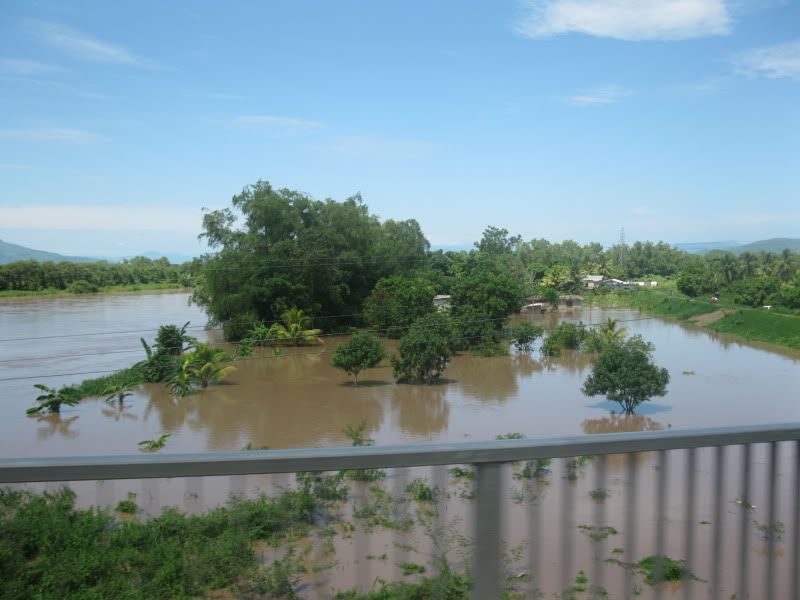 After a week's stay there we made our from Caye Caulker to Placencia, through Guatemala and onwards to Honduras. As we traveled to our final destination in La Ceiba we saw some of the devastation caused by tropical storm Agatha that has struck Central America and Southern Mexico. We saw swollen rivers that overflowed and flooded people's homes, very upsetting.
Tags: Caye Caulker, Guatemala, Manatees, Moray Eel, Raggamuffin Tours, Rum Punch, San Pedro, Socializing, Sting Ray, Tina's Hostel, Travel